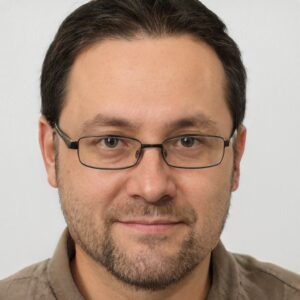 Chris Frango is a highly accomplished owner and writer in the dynamic world of sports, gambling, and gaming. With an unwavering passion for these industries, Chris has carved out a niche for himself as a respected authority, delivering engaging content that captivates readers worldwide. As the owner of a popular news website, Chris has demonstrated exceptional leadership and entrepreneurial skills.
His visionary approach has transformed his platform into a go-to destination for enthusiasts seeking comprehensive coverage, expert analysis, and insightful commentary on the latest developments in sports, gambling, and gaming. Chris's journey into the realm of sports, gambling, and gaming began at a young age when he discovered his insatiable curiosity for these captivating arenas.
Fuelled by this passion, he embarked on an academic path that allowed him to acquire a deep understanding of the inner workings of these industries. Armed with extensive knowledge, Chris dived into the world of writing, channeling his expertise into engaging narratives that resonate with his readers. With a keen eye for emerging trends and a commitment to delivering accurate information, Chris has earned a reputation as a trusted source for industry updates and analysis.
His articles offer invaluable insights into the ever-evolving landscape of sports, gambling, and gaming, catering to both casual enthusiasts and seasoned professionals alike. Beyond his exceptional writing skills, Chris's personable approach and commitment to authenticity set him apart. He recognizes the importance of fostering a genuine connection with his audience, and he continuously strives to build a community that shares his passion and values. In addition to his professional endeavors, Chris actively participates in industry events and conferences, where he engages with industry leaders and expands his network.
This constant engagement ensures that he stays at the forefront of the latest developments, enabling him to deliver up-to-date and cutting-edge content to his readers. Chris Frango's dedication to his craft, combined with his entrepreneurial spirit and unwavering passion, has positioned him as a trailblazer in the world of sports, gambling, and gaming journalism.
As he continues to lead his news website to new heights, he remains committed to providing his readers with compelling stories, insightful analysis, and a glimpse into the exciting future of these vibrant industries.
Articles by Chris Franco