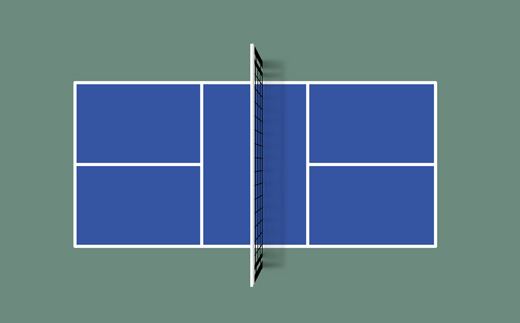 We recommend the top men's and women's pickleball shoes for both indoor and outdoor in today's big guide.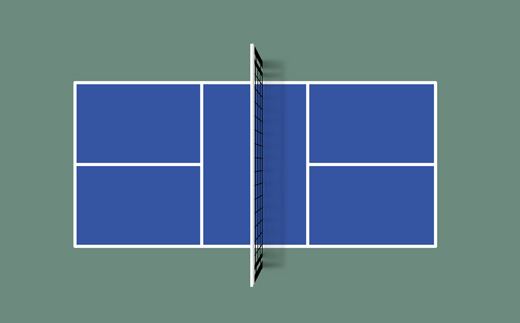 Pickleball is one of the fastest-growing sports in the world and it's extremely easy to see why once you have played or watched it.
Like a mini-mix of badminton and tennis, this is a sport suitable for all ages with senior players being the age group that actually plays it the most. It does not require the same physical activity of either of the sports that it is closely linked with but it requires just enough to keep people active.
Just like any sport, however, you will need the equipment to not only get improved performance but also to help prevent injuries and one of the most important is that of the pickleball shoes that you choose. You might think that you will be able to get away with wearing any pair of sneakers, but you will regret that decision once you pick up an unnecessary injury.
Some of the links below are affiliate links, meaning, at no additional cost to you, we may make a commission if you click through and make a purchase.
[toc]
The problem is that just like picking out shoes for any sport, you will have many of them to choose from. On top of that, you will also need to understand what it is in particular that you should be looking out for. Everything from the special features that are designed for supporting and comforting your feet, to the materials used and right up to the design of the shoe will all have to be thought about.
Well, as always, we are on hand to help you out with all of that as well as give you a few of our very own recommendations for you to consider. You will able to learn everything you need to know about the types of pickleball shoes you should be buying, what features you should be looking out for and of course, take a closer look at four shoes that we think are excellent value for money.
The Best Shoes for Pickleball
In our opinion, these are 4 of the top shoes for pickleball currently available. They're each designed for racket sports, featuring responsive soles that make all that direction changing a bit easier on your ankles.
We'll start with our favorite men's indoor and outdoor shoes before starting on our recommended picks for women too.
Men's Indoor:

New Balance Men's MC806 Tennis Shoes
[easyazon_image align="center" height="277″ identifier="B0098IJFTM" locale="US" src="https://images-na.ssl-images-amazon.com/images/I/41QjgHRDXIL.jpg" tag="skillspeedpower-20″ width="500″]
When it comes to a pickleball shoe that is ideal for indoor play, we cannot think of many that are better than the New Balance Men's MC806 Tennis Shoe. Sure, you might be thinking that this is the wrong sport but despite being designed with tennis players firmly in mind, the core strengths of this shoe also make it ideal when playing pickleball. Furthermore, while we say the 806 is great when using for indoor pickleball, we would not be averse to recommending it for outdoor courts either due to its obvious levels of durability.
It comes in at an average price compared to its competitors but we feel that it offers better value for money when you consider the comfort, stability and support that you will experience when wearing them. Sure, there are probably some shoes out there that perform a little better but for what you are paying here, you are certainly getting the best bang for your buck.
So, what exactly is your money paying for? Well, New Balance is famed for their ABZORB midsoles which offer up ample support and shock absorption when on the pickleball courts. While this technology alone is great, where the 806 really stands out due to its Rollbar technology. This works by keeping the heels of your feet in one place at all times no matter the activity you are performing on the courts. This means that there is a far less chance of picking up injuries compared to wearing other shoes. Ankle injuries are definitely one to be avoided!
Another quality of the New Balance 806 shoes is the quality of build and the materials used for construction. Made of full grain leather throughout and a 'lightning dry' material on the outside which amazingly reduces the moisture in the shoe so that your feet are always dry, you have a well-made shoe that is well worthy of its price tag.
Finally, the only thing left to really talk about is the design and they do well in that regard as well. They are only available in white (which is common for tennis shoes) but they are an attractive looking shoe that will look great no matter what kind of court you are using them on.
One thing we would say is that you might need to get yourself a larger size than normal simply because many people have complained that the New Balance MC806 Tennis Shoes run small. This is just a small issue though and by getting a size larger you should be okay in terms of them fitting your feet comfortably.
Pros
New Balance Rollbar technology
Suitable for indoor and outdoor play
Harder to slip due to herringbone grain
Cons
Double check sizing as this shoe is known to run small
  Final Verdict: If you have been searching for a good shoe that can be used both indoor and outdoor for pickleball there are not many better than the new Balance MC806 tennis shoes. In terms of the quality of the materials and the construction, you already have a very solid and stable shoe but when you add in the many other excellent features that just aid comfort, support and stability, you really have an excellent shoe that will benefit anyone from new players to more experienced professionals.
What we really like is their value for money too as these could and probably should be valued much higher than they are so you are essentially getting a great deal for your cash outlay.
[easyazon_cta align="center" identifier="B0098IJFTM" key="wide-orange" locale="US" tag="skillspeedpower-20″]
Recommended Reading: Don't forget to check out our guide to the top pickleball balls.
Men's Outdoor:

NIKE Men's Court Lite Tennis Shoes
[easyazon_image align="center" height="234″ identifier="B00GSSZ8MI" locale="US" src="https://images-na.ssl-images-amazon.com/images/I/41xeqe9kG-L.jpg" tag="skillspeedpower-20″ width="500″]
While the Nike Men's Court Lite Tennis Shoe is one of the cheaper branded tennis shoes around, they are certainly well worth a look in terms of what you are getting for that money. What you get here is a solid and sturdy pair of shoes made by a name that everybody knows. Sure, they might not outperform more expensive shoes on the market but these work great as an entry-level shoe for any outdoor pickleball action.
Again, these were designed to be worn by tennis players but there are big similarities in the movements that tennis and pickleball players make on the courts. This makes them ideal for the sport that you love as they will give you the comfort, support and stability that you need when making your way around the court.
In terms of the materials used for this shoe, the Nike Court Lite has an upper support made from lightweight synthetic and mesh while the shank-supported midsole is made from a durable and lightweight Phylon. As for the outsole on this shoe, this provides a good level of traction that will allow you to grip and get around the court easily and comfortably.
If design and style is a big factor for you when playing pickleball the Nike is definitely going to be a good choice basically because there are more than 15 different designs and color schemes available to choose from. This is far more than most other tennis/pickleball shoes but is also what you might expect from Nike. They have everything from standard color schemes that are not too testing to the eyes right up to the more flamboyant styles that many of you will feel cool enough to wear on the courts.
Many have reported that the shoe can be quite narrow on the first few hours of wear but this is quite common with tennis shoes. It will require a few hours for the shoes to break in but once they have, their comfort levels will increase dramatically.
Pros
Great value for money
Good range of styles to choose from
Solid and durable
Cons
The shoe is a little narrow
  Final Verdict: We have to say that while there are certainly better performing tennis shoes out there, most of them will be vastly more expensive than this one. The Nike Men's Court Lite is an excellent compromise of value and performance and for that reason is a great shoe for those of you with a smaller budget or are looking for something that is great as an entry-level shoe.
You will also be very surprised at just how well it actually performs too as the comfort levels are really high and the support that you get on the pickleball court is of a high level. The grip is also of a good standard so you should never have problems moving around easily and not slipping, which can be an issue with some other shoes.
[easyazon_cta align="center" identifier="B00GSSZ8MI" key="wide-orange" locale="US" tag="skillspeedpower-20″]
Recommended Next: Don't miss our guide to the top pickleball nets!
Women's Indoor:

ASICS Women's Gel Rocket 8 Volleyball Shoes
[easyazon_image align="center" height="255″ identifier="B01N913H3M" locale="US" src="https://images-na.ssl-images-amazon.com/images/I/41HR5DDYhrL.jpg" tag="skillspeedpower-20″ width="500″]
If you are a woman that prefers to play their pickleball indoors, there are a number of good shoes that will do the job, but if we had to pick our favorite in terms of value for money and bang for buck performance, it would have to be the ASICS Women's Gel Rocket 8 Volleyball Shoes.
ASICS are renowned for producing great shoes for indoor and outdoor sports and while they have a great range to choose from, we wanted to consider the price and performance at the same time in order to come up with a pair that offers some of the best value for money that you will see in the stores right now.
Now we know that these were designed with indoor volleyball players in mind but like we have mentioned previously, there are not too many Pickleball specific shoes available right now. Furthermore, the features that the Gel Rocket 8 has converts well from volleyball to pickleball and for those reasons we feel that this shoe is ideal if you want to play your sport indoors.
So, where does this shoe stand out? Well, there are a number of reasons, but the Forefront GEL System that is normally reserved for their higher end shoes is definitely the biggest. This well-renowned cushioning system is supremely effective at absorbing shocks during impact. This essentially makes this shoe comfortable to wear when taking part in sports and also makes it a lot easier for your feet and body to withstand the shocks of running and jumping around the court.  Again, it's all about protection for your feet, ankles and associated leg muscles.
Another big pro for these shoes is that they also incorporate the ASICS Trusstic system technology which somehow makes the sole of the shoe far lighter than normal shoes without damaging the structural integrity of the shoe itself.
Features aside, the ASICS Women's GEL Rocket 8 is an incredibly comfortable shoe for its price and while it is not the most attractive shoe on our list, it is far from ugly either. When playing pickleball, however, what would you prefer, a shoe that performs well and is comfortable or a shoe that looks good but does practically nothing else? Besides, they are available in either black, white or sky blue so you do at least have some say over how yours will look.
We think that this shoe is ideal for anyone that would consider themselves to be a beginner to intermediate pickleball player and that does not have the budget for the higher-end shoes that are currently available.
Pros
Forefoot GEL cushioning system
Cheaper than more high-end shoes
Supreme comfort levels
Cons
  Final Verdict: Without a doubt, the ASICS GEL Rocket 8 is a pickleball shoe for indoors and one that we would never have any trouble recommending and that is even before the great price that they are available for. They offer excellent comfort levels, have the GEL and Trusstic technologies of the more expensive ASICS shoes and they do not look too bad either.
We think you try them out or at least use them as your first pair until you become a better or more serious pickleball player. At the price they are, you do not really have too much to lose and we think you will be pleasantly surprised at just how good they are.
[easyazon_cta align="center" identifier="B01N913H3M" key="wide-orange" locale="US" tag="skillspeedpower-20″]
Recommended Reading: We compare the top pickleball paddles in this guide.
Women's Outdoor:

ASICS Gel Resolution 6 Women's Tennis Shoes
[easyazon_image align="center" height="316″ identifier="B00XYCO5QG" locale="US" src="https://images-na.ssl-images-amazon.com/images/I/5171NumPw6L.jpg" tag="skillspeedpower-20″ width="500″]
The final pair of pickleball shoes that we will be reviewing is the ASICS GEL Resolution Tennis Shoes that are ideal for use as outdoor pickleball shoes. These are more expensive than the GEL Rocket 8 above but we feel the extra is justified in this case as outdoor shoes need to be far more robust. Outdoor pickleball court shoes generally have to deal with rougher surfaces and of course the weather, so they really do need to be built specifically to handle both.
As the 6th edition of the GEL Resolution, you are getting all the comfort and appeal of the previous editions but with improved features that will add to both. Made to be durable, sturdy but also light on the feet, these shoes are certainly among the best that money can buy for women that love playing pickleball.
First of all, they have that same GEL cushioning system that is used in many of their indoor and outdoor shoes. This provides the extra comfort and support that your feet need as you navigate the hard surface of a pickleball court. On top of that, they use their Solyte material for the midsole of the shoe and this also improves the amount of support and stability that your feet have when enjoying a tough game.
Where they stand out in comparison to the cheaper GEL Rocket 8 is that the Resolution 6 is constructed of AHAR+. This stands for ASICS High Abrasion Resistance Rubber which has been designed to be far more durable than standard rubbers making it ideal for outdoor pickleball action.
If you like to have plenty of choices when it comes to the color and styling of your pickleball shoes, the ASICS GEL Resolution 6 will once again impress. There are seven different designs from neutral colors such as white and black to brighter affairs such as purple, pink and indigo blue.  This gives you a great outlet for you to show your individuality on the court!
The only small downside that we can find with these are quite a narrow shoe and therefore may feel quite tight for the first few hours when wearing them. Once you have worn and played in them for a good three hours though, the shoes will start to bring you the optimum comfort levels that you would have come to expect from a major manufacturer such as ASICS.
Pros
ASICS GEL cushioning system
Made from high abrasion rubber
As comfortable a shoe that you will find
Cons
Quite narrow so will take some wearing in
  Final Verdict: In our opinion having tested a good number of different shoes for pickleball, the ASICS GEL Resolution 6 are among the best that money can buy. Yes, they are a bit on the expensive side compared to the GEL Rocket 8 but you have to remember that these are designed for outside play.  They come with some fairly high-level enhancements as well which you may find are worth the additional expense.
If you are a serious player that wants a shoe that they can rely on to give you good levels of support and comfort when playing, there really are not too many better than this one. The quality of build is there to see from the off and the excellent features such as GEL cushioning, Solyte Midsole Material and AHAR+ alone are worth buying the shoe for.
If budget is a concern or you prefer to play your pickleball indoors, then the ASICS GEL Rocket 8 will be the best option for you.[easyazon_cta align="center" identifier="B00XYCO5QG" key="wide-orange" locale="US" tag="skillspeedpower-20″]
Recommended Next: Don't miss our article on the history of pickleball.
Conclusion
All of the above shoes in our opinion are great for pickleball but do remember that each is designed for either indoor or outdoor pickleball play – there is no "hybrid" shoe out there that is really worth consideration at the moment. You really do have to think about whether you want a pair that can work in both scenarios or if you want a different pair for different surfaces. Either that or you will just be limiting your play to a single surface.
There are plenty of other great shoes out there that you can use but those above are among the very best in our opinion. We have based our recommendations mainly on value for money but do have a couple of pairs above that are a little more expensive than the other two. It will all come down to how much you play, how seriously you take the game and what your budget can afford.
Our favorite out of the lot of them is the New Balance Men's MC806 Tennis Shoes for a number of reasons. Overall, they are the best performing shoe and while the most expensive, they are also suitable to be used for both indoor and outdoor pickleball play.
On the flip side, in terms of the shoe that offers the best value for money, this would have to be the ASICS Women's Gel Rocket 8 Volleyball Shoes simply because when you consider the features of the shoe and their price, you are getting a fantastic deal.
With all that said, no matter which of the shoes you choose from above, we are confident that you will be extremely happy with your purchase. We have tested each of them and many of their competitors and can guarantee that you will be enjoying excellent performance levels.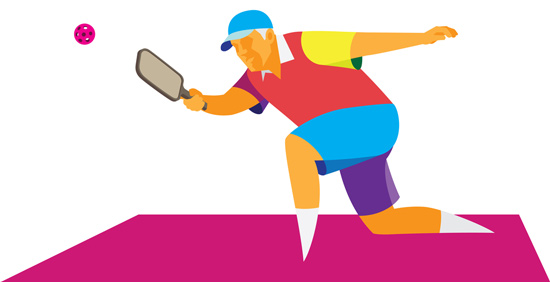 Buyer's Guide
Now that you have read through a few of the best pickleball shoes that we have recommended, you might want to learn a little more about what you should be looking out for when contemplating purchasing a new pair for the pickleball courts.
In our buyer's guide, we will show you exactly what you need to be thinking about before you hand over any cash for your new pair of pickleball shoes.
Why do Good Pickleball Shoes Matter?
It is a common consensus that the pickleball paddle that you choose is the most important piece of equipment and while they might not be wrong, the shoes you choose are of huge importance too. Not only can the right pair of pickleball shoes allow you to move around the court better but they can also help you to prevent injuries.
No matter what paddle you have, you are not going to be able to maximize it much when you are sitting out with strains or fractures that could have been prevented if you valued the importance of a proper pickleball shoe.
Your feet will be taking the brunt of the physical demands of the game and are essentially the foundation of our entire body. They need to have the best protection from sudden impacts and should be given the support it needs when carrying your body weight.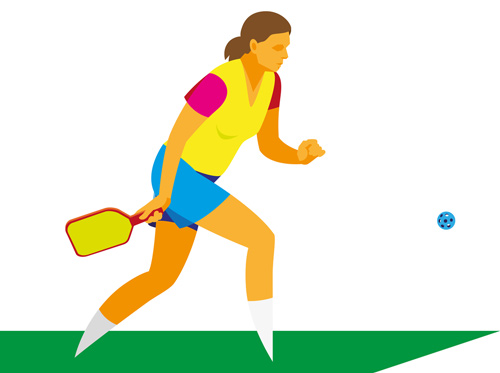 Why Any Type of Shoe Will Not Do
Different types of shoes are designed for different purposes and not all of them will be suited to pickleball. Take running shoes, for example, these are designed for people that are going to be traveling fast in a single direction.
In pickleball, you will be twisting, turning, jumping, stopping and starting all over the court, so you need to make sure that you use shoes designed for this purpose. This is why tennis/badminton shoes are the best option as both sports involve similar movements to pickleball.
Are Planning Indoor, Outdoor or Both for Pickleball?
Another consideration you should be making when looking for the best shoes for pickleball is to think about whether you will be playing indoors, outdoors, or both. Either type of court surface will ideally need a shoe that is designed to be used on it. In much the same way you can buy indoor tennis shoes and outdoor tennis shoes, you will need to do the same for pickleball.
You may find a good pair that will allow you to competently play both but if you are a serious player, you really should think about by two pairs of pickleball shoes, one for each indoor and outdoor activities.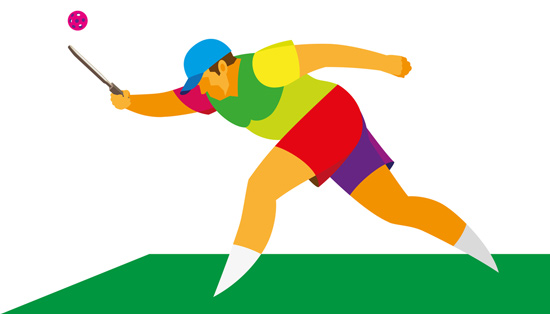 Considerations Before Buying
Now that you know a little more about the importance of picking the right type of pickleball shoe, you will now be wondering about the particular considerations you should be making when picking a pair that is right for you.  All shoes are not the same and will come with different features, price tags and reputations.
Size – This may seem completely obvious but you would be surprised at just how many players make do with playing in shoes that are far too small for them. Sure, many new shoes will always feel tight and will require breaking in which is normal but even then, some can end up too small. A shoe is designed to fit feet of certain sizes and if you are cramming your feet into one that is too small it will not be able to provide the performance, comfort and support that it was made to do.
Cost – of course, the price comes into everything and how much you are willing to pay will come down to how seriously you take the game of pickleball and just how much you can afford. The good thing is that pickleball shoes do not have to be overly expensive as we showed you above in a couple of our recommendations. Some good shoes can be found at decent prices.
Durability – On average a pickleball shoe will last around 6-8 months if used by players that play at least 5-6 hours of pickleball a week. Some will last longer and others shorter but whenever possible you should try to go for shoes that are more durable than others. Generally, the leading brands will have the best durability but you can find out more about the shoes you are considering purchasing by reading reviews on the product.
Comfort & Support – Now this is probably the consideration that most serious players will think about over anything else. Top shoes come with top features that are designed to provide your feet with support, stability and comfort when running around the court. A proper shoe is more than just a rubber sole these days with air and gel systems being used alongside anti-impact features. Leading shoes are designed to not only give you an edge when playing but also to help you prevent injury to your body.
Design – Now while this will be a secondary thought for many of you, some of you will want a pair of shoes that dazzles in how they look just as much as they do in terms of performance. What is important, however, is that you go for a pair that does not sacrifice performance levels just for their aesthetic beauty. Performance should always be the priority but if you can find a pair that looks as good as they perform – you are onto a winner.
Warranty – No matter what kind of product you buy, a warranty is always a big plus and this is no different with pickleball shoes. You will not get much more than defect cover or more than a few months of warranty as shoes do take abuse but you should always be looking to see what you can get in this regard.
Reputation – The beauty of modern-day shopping is that it is easy to get feedback from other buyers online. It should not be too hard to look around and find reviews of the shoes that you are considering so that you can get a general feel of what people are saying about them. It is normal for any shoe to get one or two bad reviews but if you find one that seems to have more negatives than positives, it might be best to avoid it and move onto the next shoe.
Summary
Picking out a pair of pickleball shoes will always involve more than just finding a pair of good-looking sneakers at a good price. You will always want to consider all of the above before you finally make your decision.
All we can suggest is that you look around and do your homework before finally committing to a pair that you feel will compliment you the best during a game of pickleball.