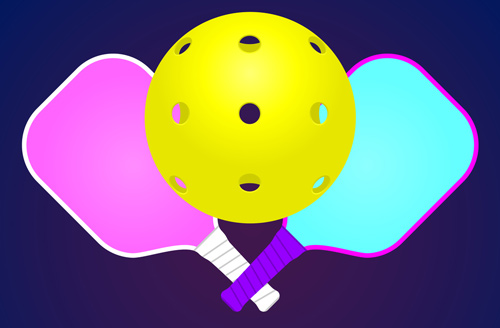 Learn everything you need to know about the biggest and most popular pickleball tournaments in the USA and in Europe!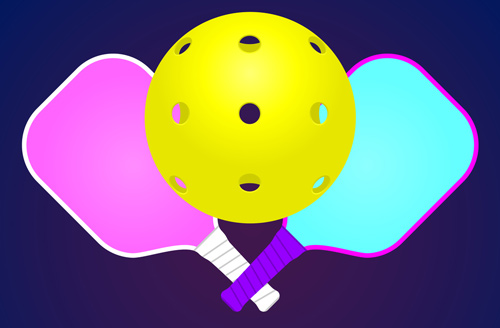 If you have not heard of pickleball by now you really must have been living under a rock for the past few years. This sport which is a combination of tennis and badminton is extremely popular across the USA and Europe due to the fact that while it does not require as much athleticism as the other games, it gives players a good workout no matter their age.
The game was actually invented in the 1960s and was seen as a form of entertainment for young children rather than to be anything majorly serious. However, the sport has had a popularity boom in recent years and there are now tournaments where players can pit themselves against other players in their age group.
Men's singles, men doubles, and mixed doubles are the events you will see and these will also be split across certain age groups as well usually. So you can have younger players competing in their own events and senior players of older than 60 can have their own event that is fairer on them.
In fact, did you know that just under 70% of pickleball players are above 60-years old? This is why this sport is so great because it can be played no matter your age. There are kids as young as 10 winning pickleball tournaments and men and women playing and winning in their 90's.
If you wanted to learn more about the pickleball tournaments that are hosted in the USA, you are certainly in the right place as we have all the information that you need right below. We will even touch on pickleball tournaments that can be found in Europe as well!
Some of the links below are affiliate links, meaning, at no additional cost to you, we may make a commission if you click through and make a purchase.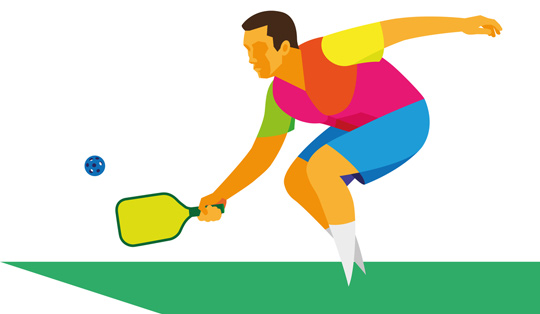 Margaritaville USA Pickleball National Championships
We will start things off with the crème de la crème of tournaments in the USA where only the countries best players can compete.
The Margaritaville USA Pickleball National Championships can only be entered by players that have won a gold medal at either the previous National Championships the year before, a gold medal in any other Tier 1 USAPA sanctioned event in the previous season, or a gold medal at any of the USAPA regional events across the USA.
Events for all age groups and genders can be found here and any winners can be classed at the best in their sport at their age group in America and possibly the world. This event is like the World Cup is to soccer and is the ultimate event to win in.
In the 2018 National Championships which were held in early November, there were more than 2,000 matches, close to 800 players involved, and 36 different states in the US represented. The next event will be held around the same time in November 2019 and judging by the popularity of the sport, we expect the numbers to increase even more for this time around.
Recommended Next: Don't miss our big guide to pickleball paddles!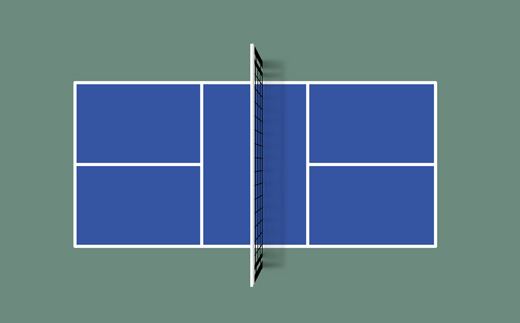 USAPA Regional Events
Before any player can even start dreaming of playing in the Margaritaville USA Pickleball National Championships, you are probably going to have to win a gold medal in your age group at one of the USAPA Regional events. There are seven of these that take place throughout the year that is divided into regions across the USA.
The great thing is that anybody can pay to enter if they think they are good enough and they might just surprise themselves by making it all the way to the National Championships.
USAPA Great Lakes Regional
USAPA Pacific NW Regional
USAPA Great Plains Regional
USAPA Atlantic South West Regional
USAPA Mid-South Regional
USAPA Mountain Regional
USAPA Atlantic Regional
Each of these events will have tournaments across a wide range of age groups with singles matches, doubles, and mixed doubles being the tournaments that will take place.
U.S Open Pickleball Championships
Now while the above tournaments are designed for those of you that take it really seriously and consider yourselves to be the best of the best in the country or your region, there is another great tournament in the U.S Open Pickleball Championships that is more about having fun.
Here absolutely anyone can enter with there being no qualifying requirements. The U.S Open has only been running a few years but it now attracts more than 2,000 players each year and tens of thousands of fans. A great day out for the family and an excellent workout for those that want to challenge themselves against other players, we can envisage the U.S Open Pickleball Championships enjoying a long and fruitful future.
Recommended Reading: Looking for a place to play? Check out our resource here.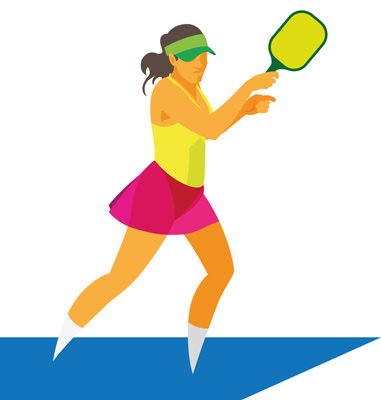 European Pickleball Tournaments
Pickleball has been catching on over in Europe in recent years as well and this means that if you ever find yourself in that continent, you might be able to find tournaments to play in. Like the US, they will have more serious tournaments with stricter registration and qualifying requirements but you will also find smaller and more local regional tournaments as well.
Tournaments such as the German Open Championships, European Pickleball Championships, the International Pickleball Tournament in Holland and numerous tournament events across the UK are just some that the better players among you may have dreams of playing in.
You will be able to find out all the information you need about these tournaments by going to the national pickleball associations for each particular country. Austria, Germany, Holland, Spain, and the UK all have their own associations and will be able to give you all of the information you will need with regards to playing tournaments in their countries.
Local Events
Of course, not all of us will be able to compete at the very highest standards or probably are not even interested in doing so. It will involve a lot of traveling and preparation when sometimes we just want to take part in a friendly but competitive local event.
You will be surprised at just how many of these events you will actually be able to find in your local community. Social media is a good place to start when looking as you will find pickleball groups in your area that will be able to give you all of the latest information on any tournaments or matches taking place near you.
Failing that, you may be able to find out some information from Google or any other search engine of choice. Whichever way you go about it, we know that there will be a game or tournament somewhere near you that you will be able to take part in. If you are still unsuccessful, however, you might just be able to create your own tournament as suggested in our next topic.
Recommended Article: We compare pickleball nets in our latest guide.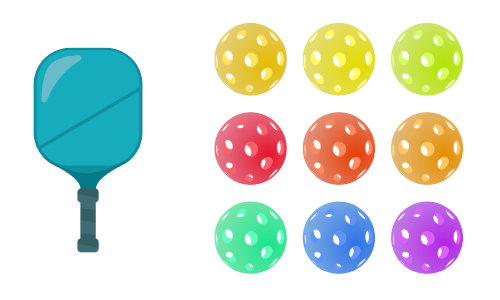 What If I Just Want to Play With Friends?
If you want to play with some friends only or cannot find a local tournament or match to play in, you could just set up your very own Pickleball court. The court dimensions are quite small so as long as you can find a net (or something to serve as a net) and a hard surface somewhere, you will be able to create your very own Pickleball court.
You will need something that you can use to mark out the court dimensions of course but this can be done with some simple chalk or tape. You do not even have to be overly accurate if you are just after some paddle fun with your friends.
If you do want your court to be as accurate as possible so that it conforms with official specifications, you will be able to find numerous guides online that will help you to do so. Once set up, you and your friends can hold matches and even your own tournaments and have a great time whilst doing so.
If you are struggling to find a hard surface, you could ask at your local public tennis courts if you can temporarily set up a Pickleball court too. You will be surprised at just how many will let you do this.
Conclusion
As you can tell, Pickleball is now a game that has gone on to appeal at an international level and while its roots and the majority of players are from the US, we can see this sport going on to continue to grow in popularity on a global scale. Can you just imagine how popular it might be in ten years time?
With all that said and done, we do hope that this article gave you the information you were looking for regarding pickleball tournaments. We are completely confident that if tournament play is something that you are looking to take part in, that you will have found everything that you needed to know. Now all you need to do is start entering some tournaments so that you can pit your skills against other skilled players!