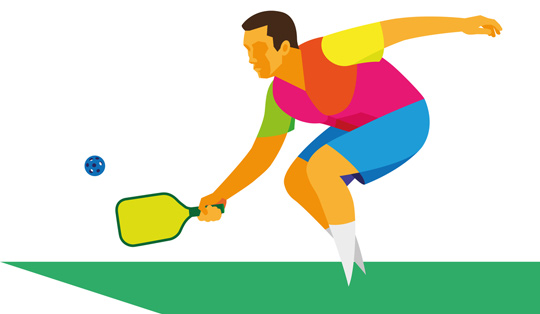 Want to play some pickleball and do not know where you can find some courts, games, or tournaments to play in? Then read our article!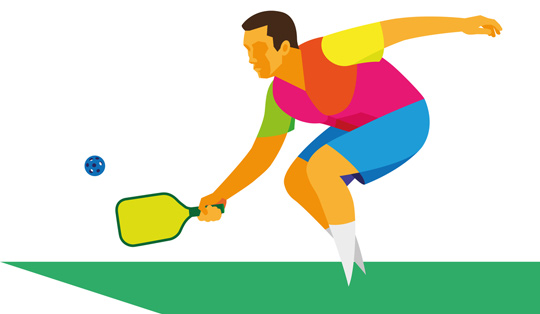 In case you didn't know, pickleball is one of the fastest-growing sports not only in the USA but all over the world. Similar in many ways to tennis but a somewhat condensed version, this game is great fun, highly addictive and will give you a great workout.
While you might think this is a new sport, it has actually been around since the 1960s having originally been created to be a kids game to be enjoyed in backyards across America. It has since seen a surge in popularity over recent years with tournaments now being held annually all over the world. There are even professional players nowadays that earn their livings from the sport and travel all over the place to take part in tournaments and championships.
From being a game designed for children to now a sport in its own right with equipment being manufactured by giants such as Head, pickleball really has risen in prominence over the years and once you have played it, you will see just why.
Some of the links below are affiliate links, meaning, at no additional cost to you, we may make a commission if you click through and make a purchase.
[toc]
So, Where to Play Pickleball?
So, you have heard all about the game of pickleball and are now itching to play it for yourself or you are already quite skilled in the game and now want to know some pickleball courts locations or new places to play pickleball so that you can give the game a try. Well, unless you know where to look, you are going to find it quite difficult finding a court that you can play on.
However, this is exactly why we have created this article for you so that you can and will be able to find a pickleball game, court, and/or tournament near you for you to enjoy. We will be able to help you find a game that you and your friends can enjoy that is close by.
Recommended Next: Don't miss our guide to pickleball paddles next!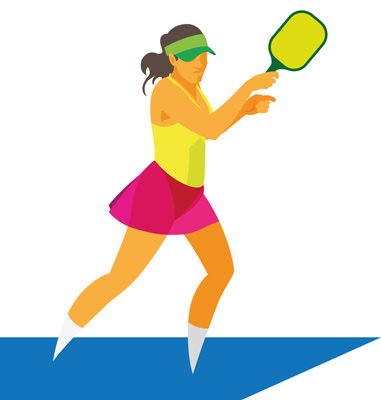 Places to Play Pickleball Near Me in the USA?
Unless you have your very own pickleball court, knowing where you can enjoy a game might seem quite difficult. However, you will be happy to know that there are a good number of places in the US that you can go to and play pickleball on an official sized court.
If you and your friends do not know of a place, a simple way to find one would be to use the USAPA website. These guys are the ones behind the official regulations and everything to do with pickleball and have a handy feature on their website that will allow you to search for and find a pickleball court near you.
Outdoor Pickleball Courts Near Me?
Now as you are probably already aware, pickleball courts can be set up both inside and outside. If you are confident that the weather will hold up and you want to play in the sunshine, you will want to play outdoors. In that case, using that link we previously gave you above, you will be able to find a number of quality outdoor pickleball courts to play on.
Recommended Article: Be sure to check out our guide to pickleball nets after this!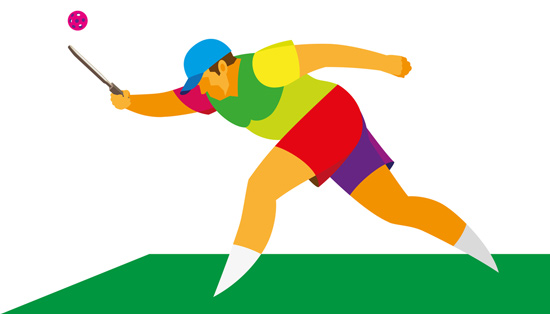 Indoor Pickleball Courts Near Me?
In the same way, you might find that you would prefer to not take a risk with the weather or perhaps feel that it is too hot outside for a game of pickleball. Again, you can use the above site to locate plenty of indoor courts all across the USA that will give you the ability to enjoy your favorite sport.
Pickleball Near Me in Canada?
If you live in Canada on the other hand and have often wondered "where to play pickleball near me?" that site is not going to be able to help you too much. Instead, you will have to use the Canadian equivalent which can be found here. This works in a similar way and will be able to point you to all the pickleball action across the country.
Pickleball Courts Near Me in the UK?
Pickleball is even popular across the Atlantic nowadays, so if you are from there or visiting on holiday, you will be able to use the following site in order to help you find a pickleball court in the United Kingdom.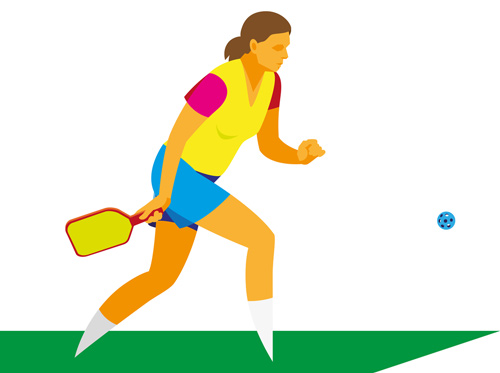 Finding a Court Elsewhere
Pickleball is gaining in popularity all over Europe as well, with Spain, Germany, and France being just a few countries where you will be able to find a pickleball court. We do not have specific sites to send you to for when you need to find one in those countries, simply because we do not speak French, German, or Spanish but we are sure that with a bit more effort you will be able to find resources online that can help you out when looking for a pickleball court anywhere in those countries.
Recommended Next: We talk pickleball shoes in our latest guide.
What If There Isn't a Pickleball Court Near Me?
Well, there really should be one not too far away from you no matter where you are in the USA but if for whatever reason there isn't or that court is not available, you could create your own pickleball court.
This really is not difficult to do as long as you own a net or are able to rent one out for the day. All you need on top of that is a hard surface to play on, some tape, chalk, and some tape measures so that you can create the court limitations and boxes.
There are plenty of guides online that you can use to get the accurate measurements for these dimensions but essentially as long as you have a hard surface that measures at least 20 x 44 feet, you have enough room to create your very own temporary pickleball court.
A good place would be some local tennis courts where they will not mind if you were to apply some tape or chalk to the surface. Always make sure to ask first however as the last thing you will want is to get into trouble.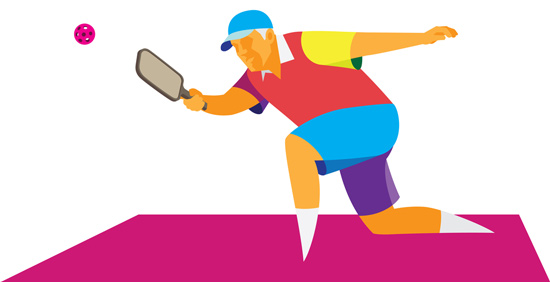 Pickleball Leagues Near Me?
If you are at a level where you feel you are good enough to compete against other skilled players, you might be interested in finding a pickleball league or tournament to compete in. These can usually be found on a state by state basis or you might even be lucky enough to find some in your city or town.
You can join Facebook groups and other pickleball communities online where you will be able to learn everything that you need to know in this regard. The USAPA that we mentioned earlier is also a good place to find tournaments and register for them.
You never know, your pickleball skills might result with you being ranked alongside the best players in the USA today!
Pickleball Lessons Near Me?
If you are new to the game or have not taken to it as well as others, you might want to consider getting some outside help. Sometimes our friends are not the best coaches and at the end of the day, they like beating you so why should they show you their secrets?
You could instead opt to find some lessons or even train at an academy to get your skills improved. You will find many pickleball lessons all over the USA and tennis clubs are usually a great place to find them. If not you can use your good old search browser to find some near you and we can promise it will not take you long to find some in your state.
After a few lessons with a coach that knows what they are doing, you will quickly see that your skills have improved. You now might be a match for your friends but even if you still lose, you can keep taking these lessons until you learn how to dominate on the pickleball courts.
Recommended Reading: Don't miss our guide to pickleball balls!
Conclusion
We already know that pickleball is a great sport and we are sure that once you start to play, you will too. We do hope that our article has been a big help in pointing you to your local court, game, or tournament and that our other information has been of use as well. We are sure that with all of the above you will be able to find a good game of pickleball in no time at all.
Do not forget that pickleball was invented to be a fun game so do not worry if you lose too much. As long as you are having fun, that is all that really matters. If you do find that you are naturally gifted at the game, however, do not waste it and start entering tournaments to see if you have what it takes to beat the best!
We have shown you some resources to find tournaments, so find that extra bit of courage and sign up so that you can start showing your skills to a wider audience!