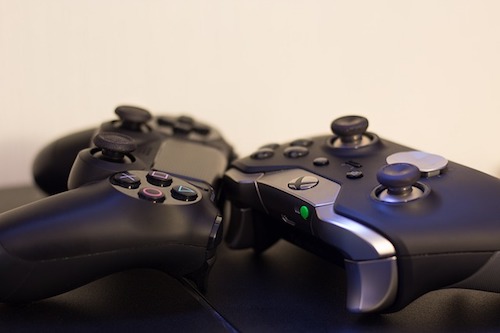 The Tony Hawk games were favorites of mine, right from the very first iteration back on PlayStation 1 in 1999. In todays post we rank the top 12 Tony Hawk games from worst to best.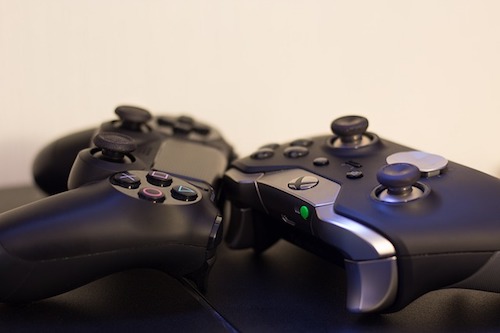 There have been many Tony Hawk games since the very first one launched on console almost 20 years ago. Some have been great, whereas others have left a lot to be desired. We've put together this list of the best Tony Hawk's games created over the years, ranked from worst to best.
Some of the links below are affiliate links, meaning, at no additional cost to you, we may make a commission if you click through and make a purchase.
12. Tony Hawk Ride
A lot of people don't even know this one, as it wasn't a big hit commercially. If you've heard of it, it's probably something negative as the game wasn't well received by the critics. It cost a whopping $120 on release too, which alienated a lot of the hardcore fans. The failure of the Tony Hawk series of games at this point was also compounded by the emergence of the new franchise of Skate games.
This was one of the first Tony Hawk games to include something different to your typical control. Released in 2009, the game was controlled with a physical skateboard that had no wheels; players were required to stand on it to control their character.
It was far from intuitive and completely unresponsive, which are the complete opposites of what a skateboarding game should be, garnering this game the title of worst Tony Hawk's game ever.
11. Tony Hawk Shred
Like Ride, this game used a wheel-less skateboard as the motion controller, but also like Ride, it was poorly implemented. Though a marked improvement over Ride, Shred still sacrificed on what could've been great gameplay by shoehorning a poor peripheral in with the experience.
10. Tony Hawk's American Wasteland
Tony Hawk's American Wasteland came in at a time when HD consoles had hit the scene. It was released on PlayStation 2, GameCube, and Xbox way back in 2005.
It was a time that the series could've refreshed itself with updated visuals and fresh gameplay. Unfortunately, the latter was true, with dated-looking assets and a lack of any new gameplay elements. The story was also quite stale. Still, one thing this iteration did right was to do away with loading screens.
It received a lukewarm reception and was popular with fans of the series. It received a Metacritic rating of 77%.
Recommended Next: Don't forget to check out our guide to the top penny skateboards next.
9. Tony Hawk's Pro Skater 5
Tony Hawk's Pro Skater 5 came out in 2015, and yet the graphics would not suggest that this was the case. At a time when games like The Witcher 3 were being released, this game really had no excuses to make for the dated visuals.
It also had one of the worst soundtracks of any Tony Hawk game. Apparently enough was enough at this point, as this is around the time that Tony Hawk cut ties with game producers Activision.
This game heralded the end of the series. The lack of creative vision and reliance on a dated formula were cited as reasons for the failure this particular iteration of the series. It received a Metacritic score of just 32%. It seemed that Activision just got lazy and let their standards slip.
8. Tony Hawk's Underground 2
Tony Hawk's Underground 2 followed on from a relatively popular Underground original title, but unfortunately lets the first game down. New elements of gameplay, including the ability to step off your skateboard and walk around, were not what fans were looking for.
7. Tony Hawk's Pro Skater HD
Tony Hawk's Pro Skater HD lies somewhere between remaster and remake, containing levels from a range of the original Tony Hawk's titles 1, 2 and 3. Though there are a lot of fans of these original skating games, this iteration misses out some much-loved tunes and courses, making it fall short of the top of the list. No local multiplayer either! Otherwise, a great game that was a bargain at the $15 or so that it cost at the time.
6. Tony Hawk's Pro Skater 4
Tony Hawk's Pro Skater 4 wasn't as impressive as the 3 titles that kicked off the series, and it was also the last arcade-style game before the Tony Hawk's franchise leaned more towards crazy storylines and more time off the skateboard. What's more, the new gameplay elements, such as spine transfers, weren't as groundbreaking as the manual and revert moves added in Toby Hawk's 2 and 3. Excellent game though, and one that I had a heck of a lot of fun with! A Metacritic score of 94% isn't too shabby either.
Recommended Reading: Don't miss our post on Quest longboards!
5. Tony Hawk's Underground
Storylines in Tony Hawk games can be anything from linear to open world, and great to terrible. Underground was one of the better few, which seamlessly strung together a range of skating courses into a single experience, even having its own boss battle right at the end. It was one of the only truly successful non-numbered games to come out of the series. Amazing game!
4. Tony Hawk's Project 8
Tony Hawk's Project 8 was the next game to come out of the series after the not-so-successful title Tony Hawk's American Wasteland. After that title flopped, Activision pulled out all the stops to reinvent the series with Project 8. Not only were the high-definition visuals impressive, but the introduction of the nail-a-trick feature added a breath of fresh air to the gameplay.
3. Tony Hawk's Pro Skater 2
Following on from Tony Hawk's Pro Skater, the second iteration to the series did a lot of the same things that made the first game so popular and enjoyable. The introduction of the 'manual' move meant creating longer combos, bringing a heap of new possibilities to the courses, all of which were popular with skating fans. The soundtrack wasn't bad, either.
2. Tony Hawk's Pro Skater
Tony Hawk's Pro Skater was the very first iteration of the series to come out. When it was released in the late 1990s, it created a new wave of skateboarding fans, as well as giving the original PlayStation system even more popularity. It had one of the best soundtracks ever to be included in the various Tony Hawk games, as well as having heaps of replay-ability. It was a new breed of video games that had me hooked for years to come.
1. Tony Hawk's Pro Skater 3
Tony Hawk's Pro Skater 3 enjoyed a lot of love from fans of the series, with a range of enjoyable levels that featured very few duds. The soundtrack was great, too. What's more, there were major changes to the gameplay, such as the ability to string together more tricks and keep your combos going.
GamesSpot rated it 10/10, while Metacritic gave it 91%.
Conclusion
It's clear that there have been Tony Hawk games at all ends of the spectrum, and it remains to be seen whether we'll see the series go further in future. As we've detailed above, the best Tony Hawk game has to be the third iteration in the series, which combines all the best parts of the first two games, whilst adding fresh new elements to the gameplay.
---
Check out this article on the top skateboard art next.
We've also got a great post on the most unusual sports.
Don't forget to follow us on social media (Twitter, GooglePlus, or Facebook) to see articles like this every day.