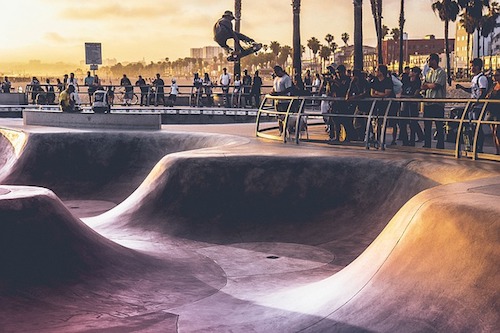 There's no mistaking it, the skateboarding community has some of the most creative and talented people around. The skateboarding scene is a breeding ground for self expression, and continuously pushes out music and art of the highest quality.
Yet, despite the incredible talent of some skateboard deck designers, we see skateboard art on a far less frequent basis, despite these decks having some of the most eye-catching imagery around.
So, we've put together a list of some of the best skateboard art that is unlikely to make it into any art galleries anytime soon, but that should still be appreciated for its beauty. Check out these 10 brands and their collections, below.
Some of the links below are affiliate links, meaning, at no additional cost to you, we may make a commission if you click through and make a purchase.
Primitive
Headquartered in LA, California, Primitive is a brand that was founded and created by professional boarder Paul Rodriguez. Though a relatively new brand on the scene, Primitive is also doing well with its brand worldwide, and several of the designs produced by Primitive include works done through collaboration with well-known rappers and other artists, such as Tupac Shakur and Notorious B.I.G.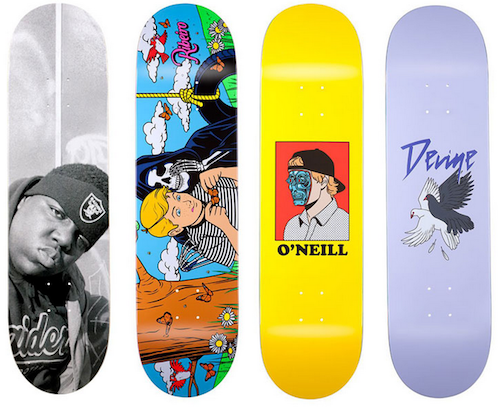 They are regularly known for pumping out metallic designs, though some of their more recent decks depart from their usual style. This collection of board decks incorporates cartoon elements that highlight eras past, whilst still having a dark side. There are still some of those collaborative works too.
Check out their website here for more details.
Paisley Skates
Of all the artists currently designing for skateboard decks, Sean Cliver is not only one of the best, but also not afraid of controversy as these designs clearly show. Each deck comes complete with a heap of commentary and equal parts outrage, with the below decks clearly depicting suicide and other contentious topics. Still, they're some of the most eye-catching designs around.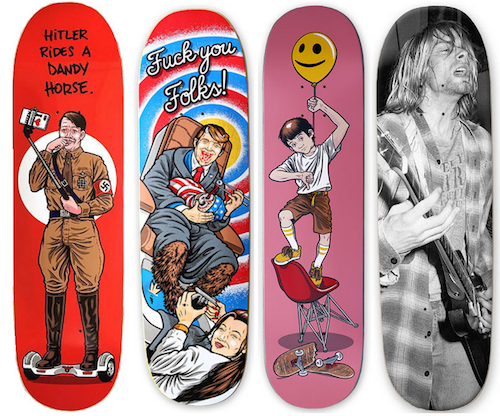 Find out more about skateboard art from Paisley Skates with this interview with Sean Cliver.
Traffic
Based in the city of Philadelphia, skateboard deck artists Traffic produce boards that look good on any skatepark or street. Despite their locality, Traffic have seen success in other cities and states across the US. The graphics don't do anything too controversial or out of the ordinary, but they are strikingly beautiful to look at.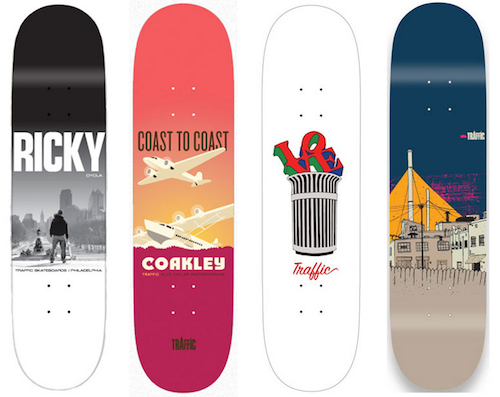 Check out Traffic's online shop here.
Magenta
Whereas some brands create one-off designs that are coveted by skaters, Magenta produces a range of attractive boards that on the whole stand out from competing brands, making each design appealing. What's more, their execution of wood grain in the design of their boards helps to bring out the graphics chosen for their designs.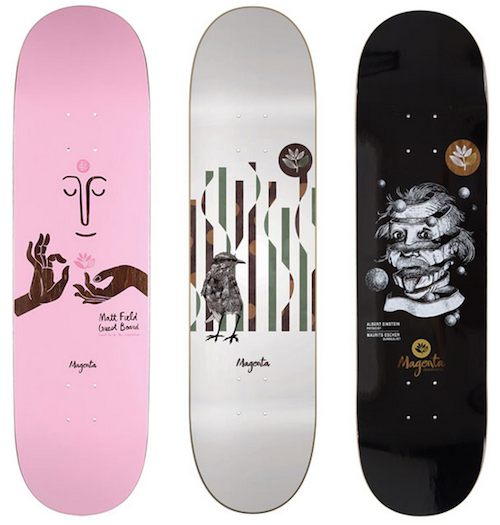 See more work by Magenta on their website.
Girl
With this collection of skateboard art, Girl continues to show off its style as a purveyor of abstract designs that break the mold. Particularly with this collection, the brand appears to be getting bolder and taking more risks with their design, but it's clearly something that is paying off. We'll continue to be interested in their future skateboard deck artwork if this the trend they're continuing with.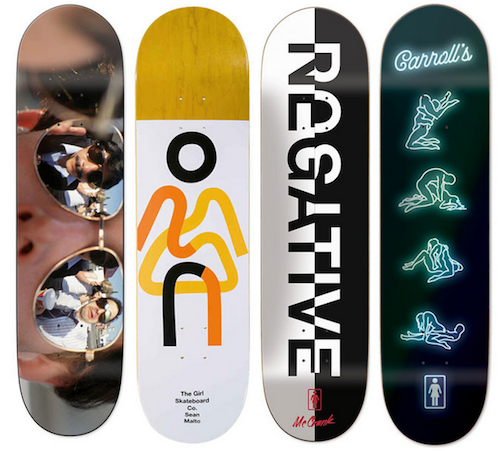 Check out Girlskateboards.com for more like this.
Recommended Reading: Don't miss our guide to Quest longboards.
Chocolate
Sometimes, skateboard deck artwork needs to be eye-catching and complex, or even controversial, to garner enough attention to become iconic. Sometimes, though, it can be simplistic.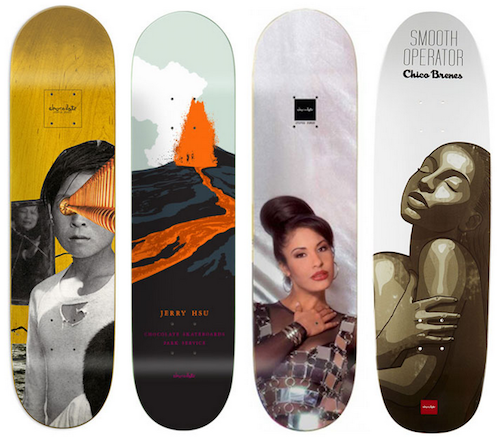 Chocolate's branding has always incorporated that simplistic methodology, but it's something that's popular with the well-established fanbase of the brand. This collection of decks from Chocolate maintains the simplistic, yet tasteful approach used by the designers, bucking the trend of obvious and contentious designs.
See more like this on Chocolate's website.
Coda
Coda represents a collective group of artists and skateboarders based in New York City, who have been in business since around 2003. Coda frequently pushes out incredible designs and has yet to produce an unpopular skateboard deck, which is something that can't be said for many skateboard brands. This collection features relevant and well-planned designs that inspire thought and could easily be used as wall-hanging pieces.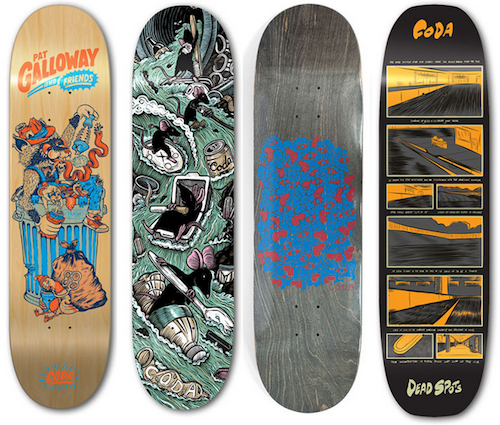 See the whole collection at Coda's website.
Polar
Polar is another relatively new player in the world of skateboard deck art. Gaining a foothold in the industry wasn't the easiest task for this non-US based brand, but they achieved it anyway. Their solid, old-school designs netted them some popular American skaters big on the scene, while there's something nostalgic and homegrown about the graphics that Polar chose to represent them, something that is particularly true about this collection.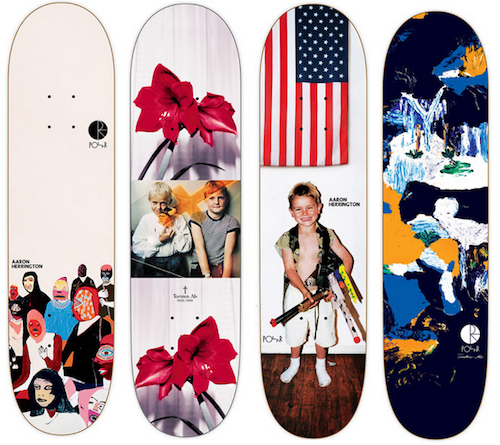 Check out their website here.
Recommended Next: Don't forget to check out our article on Penny skateboards before you leave!
Alltimers
As is evident by this collection of skateboard decks, Alltimers don't do dull designs. The word 'nostalgia' gets thrown around a lot, but it's something that Alltimers decks bring in spades, albeit creating something that looks like it's been thrown together in the dark. Still, there's something attractive and appealing about these designs, which incorporate trends and fictional characters that have long gone to create some classic decks.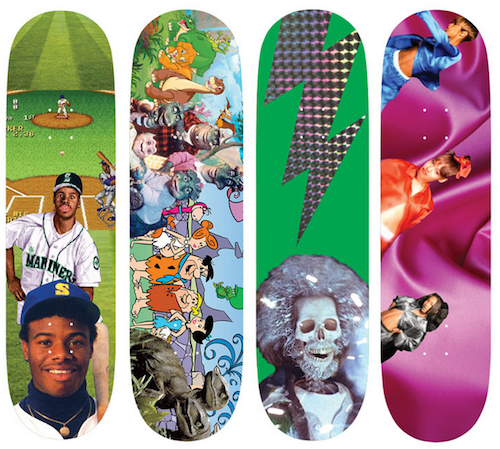 Click here to see more of their work.
Scumco & Sons
Scumco & Sons produced this attractive collection of skateboard decks with a difference. It's only after careful inspection do you see that a small portion of the eye-catching designs are reserved for clever product placement. Any brand that can work a consumer branding stunt into their designs so seamlessly deserves to be given respect, and this seems to have become something of an art form for Scumco & Sons.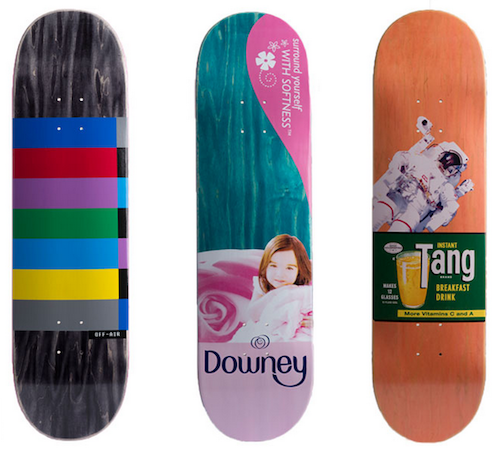 Check out their official website.
---
If you liked this article then we're pretty sure you'd find our Facebook page interesting too. Just click the link on the right of the page.
Our latest article about unusual sports is proving popular. It'll definitely make you laugh!
If you know any other artists or companies that are putting out amazing skateboard art, and you think they deserve a place on this list, then let us know in the comments section or over on our contact page.