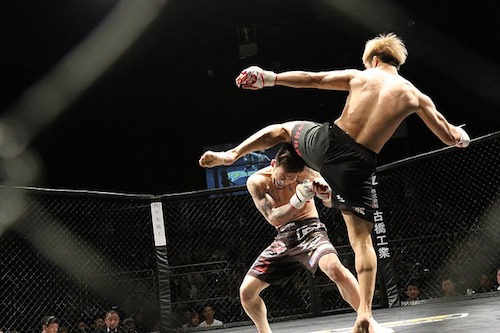 The UFC is rapidly becoming one of the most popular sporting organizations in the world. So, today we unravel some of the mysteries that surround it.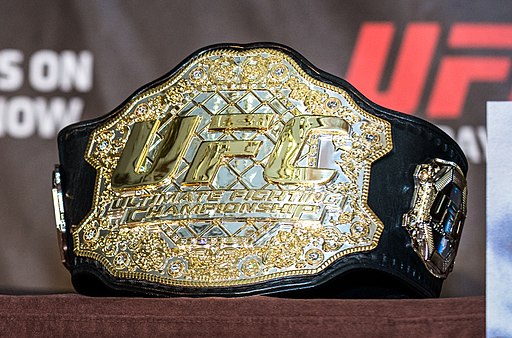 Mixed martial arts is a sport that has surged in popularity, with broadcasts around the globe and huge interest in stars like Rousey and McGregor. If you're just tuning into the sport and catching up on the basics, here are all the facts you need to know about the main organization: The UFC.
Some of the links below are affiliate links, meaning, at no additional cost to you, we may make a commission if you click through and make a purchase.
What is the UFC?
UFC is the biggest mixed martial arts organization in the world, featuring the top-ranked fighters in events produced around the globe.

Mixed martial arts (MMA) is a full-contact combat sport that allows a wide range of fighting techniques from various combat sports. The term "mixed martial arts" was coined by a television critic in a review of UFC 1, the first mixed martial arts fighting tournament broadcast on pay-per-view. Since then, the UFC has held over 400 events worldwide, and is a multi-billion dollar enterprise.
What does UFC stand for?
UFC stands for Ultimate Fighting Championship. UFC was founded in the early 1990s, to promote a tournament-style combat in which masters of different martial arts would compete against each other for a championship.
The first UFC event, called "War of the Worlds" and later renamed "UFC 1", was broadcast in November of 1993. At the time, the producers thought they were producing a one-off tournament, but it garnered over 86,000 viewers on pay-per-view, which quickly led to more events.
Who owns the UFC?
For much of its history, UFC was owned by a company called Zuffa, formed in 2001 to manage UFC after it was purchased from the Semphore Entertainment Group. In 2016, UFC was sold to William Morris Endeavor, an American talent agency. WME owns UFC and Miss Universe, and also represents the NFL and NHL, among others.
Dana White is currently the president of UFC, a position he has held since 2001. He owned 9% of Zuffa, and has continued as president of the UFC under their new ownership of WME.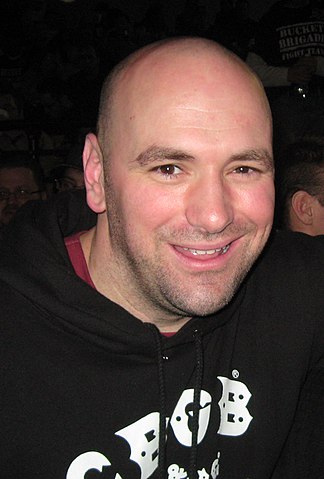 ---
How much do UFC fighters make?
UFC fighters make money based on payouts for competing in fights, and also earn performance related bonuses. Of course, top fighters earn the most money, so card position influences pay.
If you are fighting as the 'Main Event' then you can expect to be paid considerably more than the fighters on the undercard.
Analysis of publicly available data of UFC fights shows that UFC fighters earned an average of $56,804 per bout for the years 2013-2015.
Fighters in the top card position, who earn pay per view and other incentives, earned an average of $511,760 per bout during that time. Of course that doesn't include any merchandising or endorsement income the fighter may have made in addition to UFC payments.
https://www.youtube.com/watch?v=pmN64ptxtiQ
How much do UFC Fighters make per fight?
As with the above, featured fighters in main events earn significantly more than the average UFC fighter. Generally speaking, the tiers are divided like this:
Performers in the bottom quintile earn up to $12,000 per fight, with an average of $9,152
The next rung of performers earn $12,000 – $20,000 per fight, with an average of $16,213
The middle quintile earns $20,000 – $38,000 per fight, averaging $26,192
The next level is $38,000 – $83,000 per fight, with an average of $58,709
The top performers earn more than $84,000 per fight, with an average of $173,592
---
How to get into the UFC
If you're interested in learning more about the UFC, but don't know where to begin, and don't want to spend a lot of money, here are some great resources to learn more about UFC and MMA that don't cost anything:
There are a number of UFC and MMA podcasts, including Co-Main Event, Heavy Hands podcast, The MMA Hour, the MMA Beat, and more.
UFC Fight Pass gives unlimited access to old fights, interviews, fighter profiles, and behind-the-scenes footage, and early preliminary bouts leading up to big events. The first seven days are free, and it's a great way to learn more about UFC before investing anything.
In the week leading up to an event, UFC has a YouTube series called UFC Embedded that gives more information and insights into the sport and into the event.
There are a number of subreddits devoted to UFC and MMA with lots of fans, analysis, and information.
Every UFC fan will recommend their favorite fights, and the list goes on and on. But if you're just getting started, there are several YouTube compilations and highlight reels that will give you a good taste for the sport without taking a lot of time.
The Ultimate Fighter is a reality TV show that follows hopeful MMA fighters as they live, train, and fight each other to earn a UFC contract. Like many reality TV shows, the drama can be exaggerated at times, and the fights are shorter than actual UFC bouts, but it's a good introduction to the sport.
To newcomers, some MMA fights can seem slow-paced as the opponents grapple with each other. But for those who have studied a martial art or wrestling and understand fighting, these long physical battles can be the most engrossing part of a bout. Surviving these contests requires supreme training, skill, and endurance that you can better appreciate if you've taken martial arts yourself.
https://www.youtube.com/watch?v=fI8Y5QPbcp4
---
How to Become a UFC Fighter
Becoming a UFC fighter isn't easy. It sometimes takes years and supreme dedication. If you want to become a UFC fighter, here is how to begin:
Your goal should be to gain muscle, speed, and agility, so your starting routine should include weight lifting, aerobic exercise, and stretching.
While MMA isn't boxing, boxing is a great introduction to fighting skills and will help you build the mental discipline and physical endurance necessary to compete in the UFC. Focus on learning how to throw a punch and how to take a punch.
Many UFC fights are decided by grappling skills, and learning how to fight on the mat will help you train for a UFC fight.
If you follow UFC, you probably already have some ideas about which martial art you are interested in and which you think is the best to learn. The best martial arts to learn for UFC fighting are:
Muay-thai is great for using your whole body in attack and defense
Judo is perfect for combining fighting with wrestling
Brazilian ju-jitsu is the most widely studied martial art among MMA fighters
Once you feel ready, join a local MMA gym and start working with a coach who will help you determine if you are ready for your first fight, and then help to set it up for you.
You're going to have to cut out bad habits and start picking up lots of good ones. MMA athletes are some of the fittest and strongest people on the planet. You get this way by working incredibly hard. That means eating well, living well, and sweating a lot!
---
If you liked this article then make sure to follow us on Facebook to see lots more.
For more sports facts, check out our latest article here. It's sure to surprise you!
We've also just posted an awesome article about the biggest sports stadiums.
Images:
By UFC – UFC.com, Public Domain, Link
By Andrius Petrucenia [CC BY-SA 2.0], via Wikimedia Commons
By Justin Moore – https://www.flickr.com/photos/bdjsb7/2251879181/[dead link], CC BY 2.0, Link