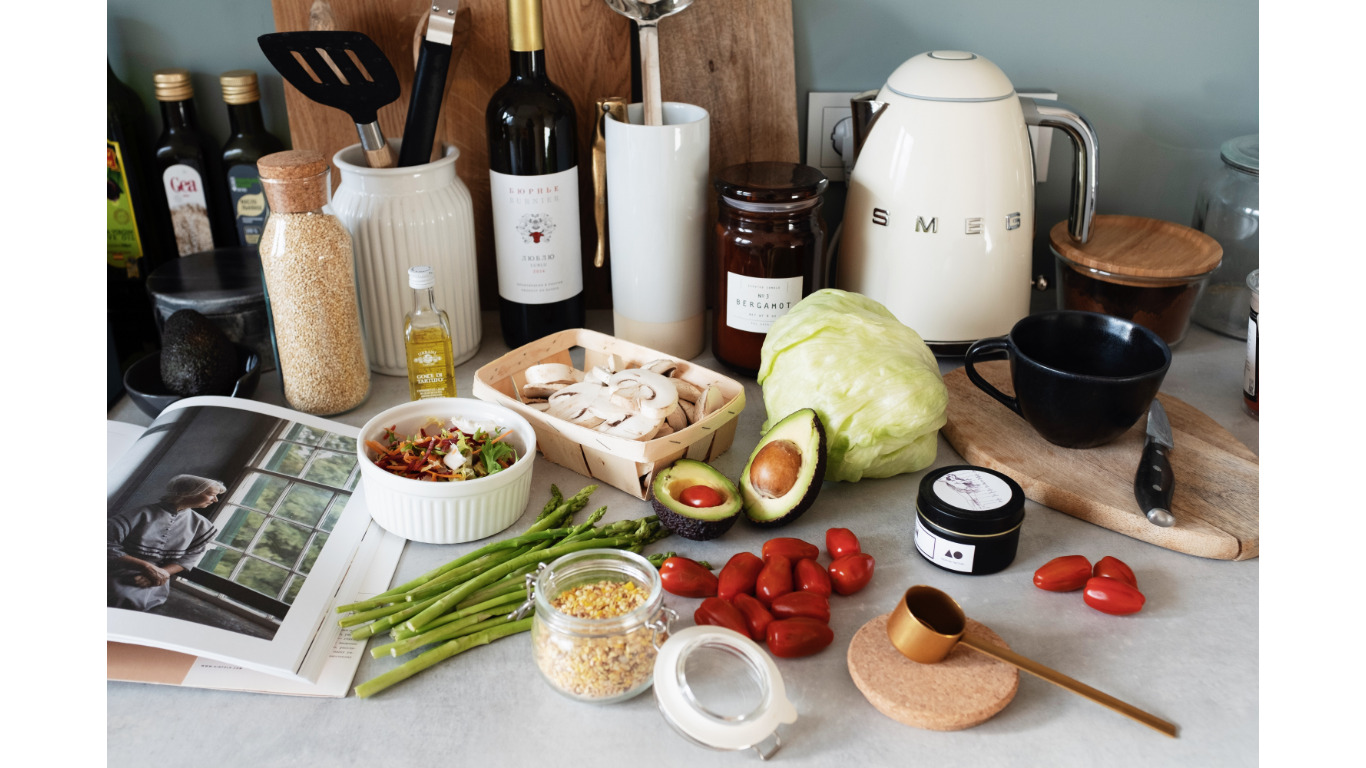 Food is more than sustenance; it's a sensory journey that can transport us to different places and times. From the rich aroma of garlic sautéing in olive oil to the satisfying crunch of a perfectly baked baguette, food has the power to evoke emotions and memories like nothing else. For food enthusiasts, or "food geeks" as they're affectionately called, the kitchen is their laboratory, and recipes are their experiments. In this blog, we'll delve into the enchanting world of cooking, where science meets art, and where fantastic recipes come to life.
The Alchemy of Ingredients
Every great recipe starts with a carefully chosen list of ingredients. Food geeks understand that the quality and freshness of these ingredients are crucial to the final outcome. Whether it's sourcing heirloom tomatoes for a caprese salad or selecting the finest chocolate for a decadent dessert, the ingredients are the building blocks of culinary magic.
But it's not just about choosing the right ingredients; it's about understanding how they interact with each other. Food chemistry plays a significant role here. The Maillard reaction, for example, is responsible for the browning and development of complex flavors in seared steaks and roasted coffee beans. Food geeks embrace this knowledge to create dishes that are not only delicious but also visually appealing.
Precision and Technique
The kitchen is a place where precision and technique are paramount. Food geeks are like mad scientists, carefully measuring and timing each step to achieve culinary perfection. From sous-vide cooking to tempering chocolate, they understand that even a slight deviation can lead to drastically different results.
Temperature control is a key aspect of cooking, and food geeks know it well. They might geek out over the exact temperature at which egg proteins coagulate or the perfect degree of doneness for a medium-rare steak. This attention to detail ensures that their recipes turn out consistently fantastic.
Experimentation and Creativity
While science and precision are crucial, creativity also has a significant role to play. Food geeks love experimenting with new ingredients, techniques, and flavor combinations. They push the boundaries of traditional recipes, constantly seeking to create something unique and unforgettable.
For them, the kitchen is a canvas, and food is their art. They may spend hours perfecting the presentation of a dish, arranging ingredients with the same care that a painter uses when selecting colors for a canvas. Food geeks understand that we eat with our eyes first, and a beautifully plated dish can elevate the dining experience.
Sharing the Magic
Food geeks are passionate about their craft, and they love sharing their discoveries and creations with others. Whether it's through a blog like this one, a YouTube channel, or social media, they want to spread the joy of cooking and inspire others to embark on their culinary adventures.
Recipes are not just lists of instructions; they're stories waiting to be told. Food geeks often provide detailed explanations of the science behind their recipes, helping readers understand the "why" behind each step. This not only demystifies the cooking process but also deepens the appreciation for the art of cooking.
In Conclusion
Food geeks are the unsung heroes of the culinary world, constantly seeking to unravel the mysteries of flavors, textures, and techniques. Their dedication to the craft of cooking is truly admirable, and their creations can bring immense pleasure to those lucky enough to taste them.
In this blog, we'll explore the fascinating world of food geeks, delving into their experiments, sharing their recipes, and uncovering the secrets behind their culinary magic. So, whether you're a seasoned chef or a novice cook, join us on this delicious journey as we appease the food geek in all of us.