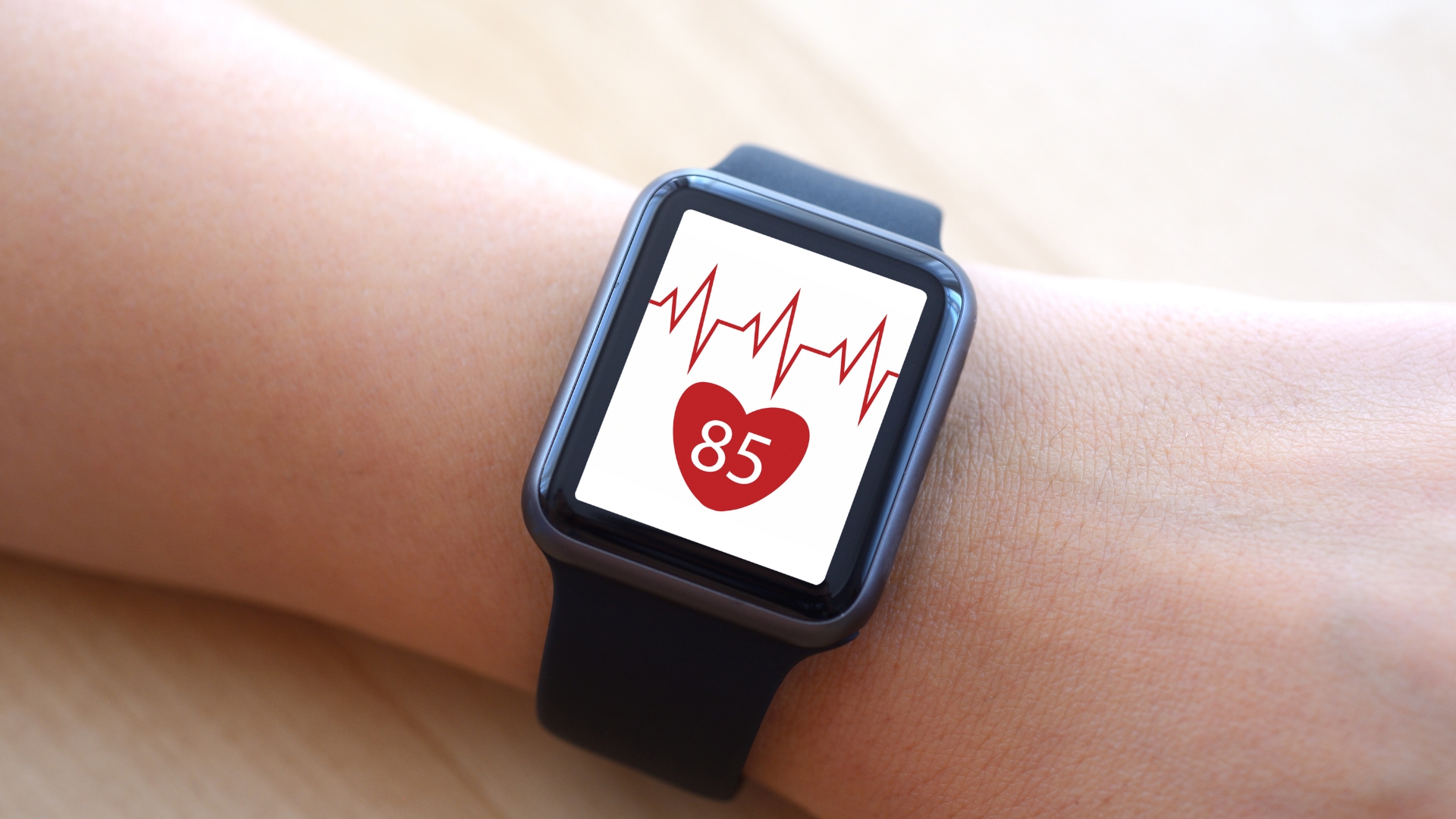 In today's health article we take a look at heart rate. Specifically, why it increases during exercise and how to lower a resting heart rate.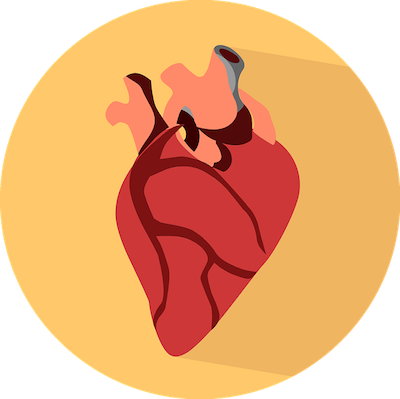 We have all been there. You decide you want to exercise, or for some reason you had to perform some kind of strenuous physical activity.
Everything goes well for a few minutes, but then all of a sudden you can feel your heart speed up and you start to notice how your body changes.
Exercise is obviously extremely beneficial but it doesn't always leave us feeling very comfortable. So why do our bodies respond in this way?
In today's article we answer two questions:
1) Why does your heart rate increase during exercise?
2) How do you lower your resting heart rate?
Some of the links below are affiliate links, meaning, at no additional cost to you, we may make a commission if you click through and make a purchase.
First, let's talk blood pressure
You may or may not have noticed, but when you exercise, your blood pressure rises. This is not a problem and is actually quite common. When you start exercising, your oxygen-rich blood flows much faster through your body. This allows your blood pressure to rise. Since your body pumps out more blood per minute, the veins in your muscles expand.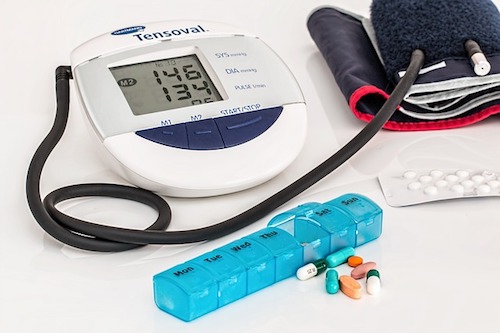 The rise in your blood pressure should not be uncomfortable or painful and it should not last too long. If your blood pressure stays elevated or you start feeling any unusual pains, you might need to seek medical attention. It is wise to listen to your body while you exercise to prevent any injuries or harm. Exercise should help you, not cause injuries. Most of the time, your blood pressure will return back to normal in no time at all.
If it does not, then it might lead to exercise hypertension, which is a problem. This happens when your cells cannot relax and go back to normal. Usually, your blood pressure should return to normal within a few minutes. Exercise hypertension causes your blood pressure to go too high and stay there for a while. If this happens, you need to seek medical attention as soon as possible. However, this condition is quite rare and should be treatable.
Why does your heart rate increase during exercise?
When you exercise, you use a lot of energy. When you need energy, your body sends nutrients and blood to that part of the body. Since you are busy exercising, your heart sends more oxygen-rich blood to the rest of the body than normal. This works to remove the carbon dioxide and replace it with oxygen. Your breathing speeds up to keep up with this need.
Quick Fact: What does the heart do? It's actually a muscle that pumps blood around the body by contracting.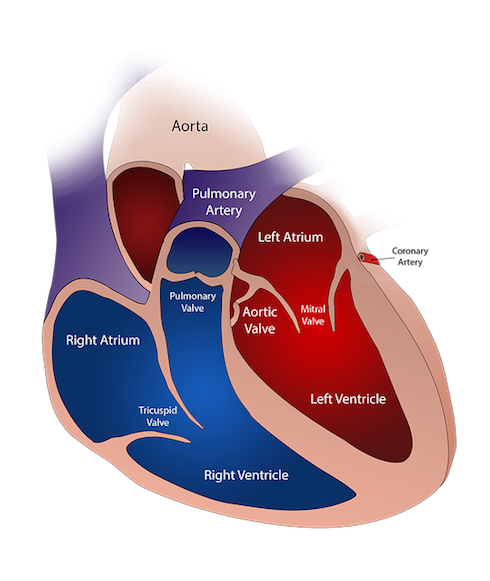 The difference you feel in your body is the arteries expanding to keep up with the elevated blood flow. Your breathing also becomes quicker and deeper. Usually, once you start getting used to exercise, you learn how to control your heart rate and your breathing. But people who are unfit experience a spiked heart rate.
So, when you feel your heart rate speeding up, feel your pulse. This will allow you to measure how quickly your heart is actually going. Do not be alarmed when this happens since it is completely normal. As time goes on, you will learn how to control this.
This is what happens:
1. As soon as you begin exercising, your muscles use a lot more energy which results in more waste products. Your muscles need to continue working hard, so they need more oxygen from the heart.
Your brain senses the need for oxygen and the need to remove the waste products. Your brain jumps into action and directs the heart to start sending more oxygen to your muscles. The harder your muscles work, the more blood you need.
2. After the initial release of extra blood, your body will enter a steady state. This is where your heart rate remains at the same level for the rest of your workout.
But if you start working harder, then your heart will do the same thing. When you reach a steady level of exercise, then your heart will find a steady rate. This will continue for the remainder of your workout. It is a fascinating process to monitor. Make sure to look out for your steady state the next time you work out.
3. If you do not drink water while you exercise, you will begin to dehydrate. As you exercise, you begin to sweat, and this robs your muscles of valuable oxygen. Your brain will start pumping more blood to meet the demand, but it will never be successful.
If you notice that your heart rate spikes during the steady state but you have not done anything to cause it, it is because you are dehydrated. When you drink water, this will combat the dehydration and prevent it from becoming too serious.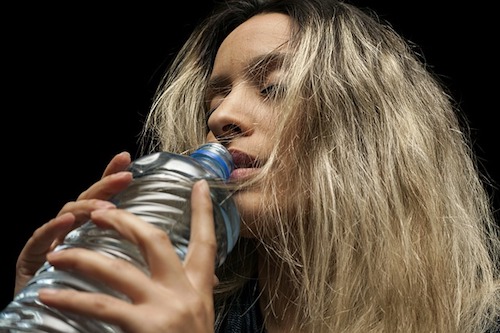 4. Once you start winding down, your body will enter the recovery stages. This is when your muscles still need oxygen to recover and your heart will meet the demand. This is why your heart rate remains elevated after you have finished exercising.
Let your body recover and do not worry about your elevated heart rate. Recovery can take a while; your heart rate may remain elevated for a few minutes or a few hours after a good workout.
5. As you continue to exercise, your heart becomes stronger and more efficient at pumping out blood. Your stronger heart will now be able to perform much better and your heart rate should reach a good average. So, keep exercising to make your heart stronger.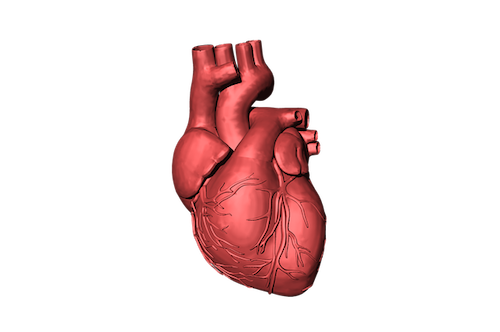 How to lower resting heart rate
The first important step here is to identify why you might have an elevated heart rate in the first place. A high resting heart rate could indicate a serious underlying health condition. Both heart and lung problems could cause an elevated heart rate and may require medication to correct.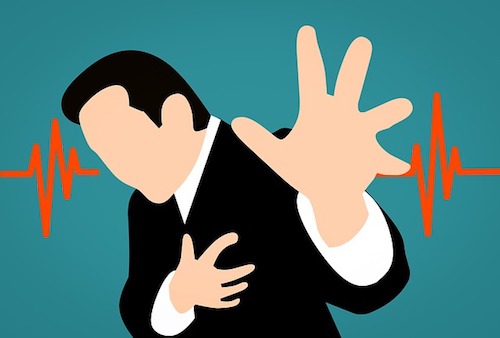 An elevated heart rate may also be caused by stress. If you think stress is the cause then meditation techniques and things like yoga can be of great help.
If you're sure that you're healthy then decreasing your resting heart rate can have huge health benefits. You are essentially decreasing the amount of work that your heart does by reducing the frequency of its beats. Here's how.
1. Identify how much work your heart is currently doing. 
This is easily done with a stopwatch and 2 fingers. Place your index and middle finger on your pulse. This could be either below your thumb on your wrist, or on your neck. Count the number of beats for 30 seconds. Double this measurement to get a result in beats per minute. Ideally, you should repeat this a few times to get a more accurate reading.
Note: Make sure you haven't consumed any caffeine in the previous few hours as this might affect your reading. Also, make sure you have actually been at rest for a few minutes and haven't just climbed the stairs or done anything that has made your heart beat faster than usual.
A normal adult has a resting heart rate of between 60-100 beats per minute. However, readings throughout this range don't always indicate a healthy adult. Generally speaking, a low resting heart rate (RHR) indicates a fitter person, while a higher RHR would represent a greater risk of heart problems due to the more work the heart has to do. It's important to note that RHR should only be considered alongside other medical markers like blood pressure and cholesterol levels to get a clear picture of overall health. A reading of close to 100 would represent significantly greater risk of heart problems than one of close to 60. Research supports this idea of elevated RHR posing health problems.
2. Start exercising regularly.
The amount of exercise really depends on current levels. Someone who does little else but watch TV might find that simple everyday tasks constitute exercise and this needs to change.
Walking is a great form of exercise that's accessible to most. It's as strenuous as you want it to be, and besides being great exercise for the body, it's a great way to get outside and clear the mind. Try and walk at least a mile every day and instead of the elevator or escalator, take the stairs.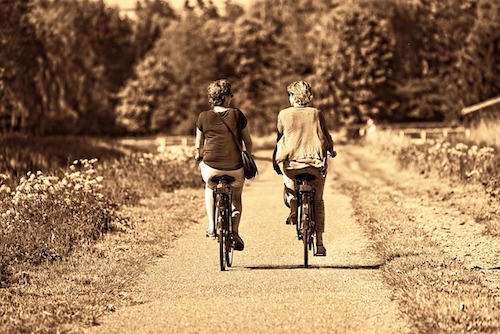 If walking isn't your thing then get on your bike. You'll need to cycle a bit farther than you walk though, as you aren't supporting your weight. Try cycling three times farther than you would walk.
Running is one of the best ways to get exercise and certainly the most popular. Just don't push yourself too hard too quickly. Listen to your body and take your time.
Studies show that high intensity work-outs are more effective at lowering your resting heart rate. Even small amounts of high intensity exercise can have an effect.
3. Remove yourself from stressful environments.
Stress, anxiety, and panic attacks can all affect resting heart rates.
The Vasalva Maneuver has been shown to help restore heart rate in times of stress. Here's how to perform it:
Crouch down like you're having a bowel movement.
Close your mouth and pinch your nose closed.
Attempt to exhale like you are blowing-up a ballon. This raises the pressure in your chest.
Do this for about 15 seconds.
Repeat if needed.
This has the effect of raising the aortic pressure which in turn lowers the heart rate.
Yoga and meditation are also excellent ways of lowering your heart rate and removing your mind from stressful situations.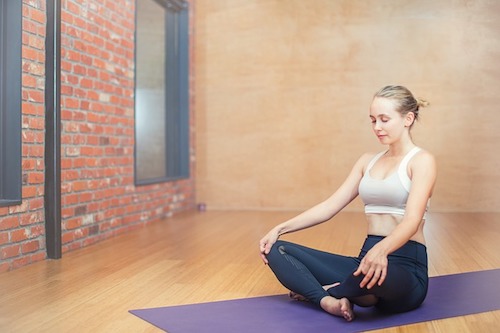 4. Monitor your RHR.
Keep a check on this over time to see how your efforts are working. A RHR diary is a great idea and should be completed a couple of times a week.
Note: Remember RHR alone isn't a full-proof way to monitor health. It should be used in combination with things like blood pressure and cholesterol levels.
Disclaimer: We aren't doctors! This post is purely informational and should never replace the opinion of a trained physician. Always seek the advice of a professional when making judgements on your health.
---
If you enjoyed this article then we recommend our post on the greatest athletes ever next.
We also have an article about the game Skate 4 proving popular right now
Make sure to check us out on social media to see more like this every day!